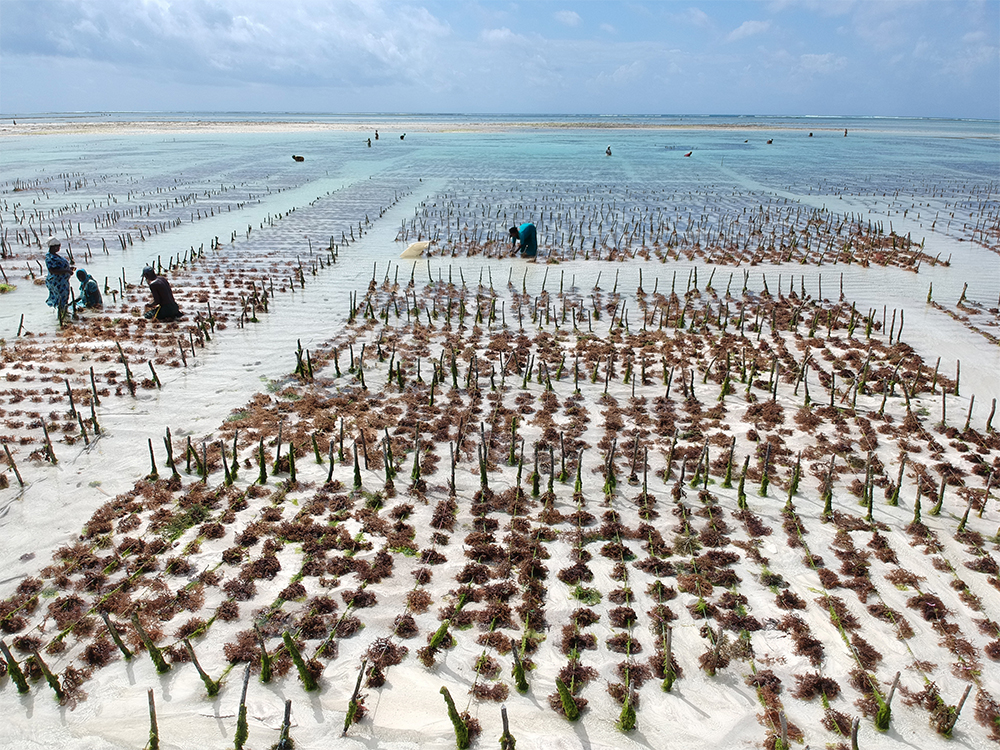 Seeweed
ZIDO supports women who earn their income through seaweed farming, sold at 30 cents per kilogram of dry seaweed.
Every morning at about 5 am when the tide is low, women walk serval miles to their seaweed farms. We provide them transportation to and from the farms with their heavy loads.
The farms are made up of little sticks in neat rows in the warm, shallow waters. Ropes are tied between the sticks and the seaweed seedlings are strung between the two.
Seaweed is widely used for human consumption, cosmetics, fertilizers, and for the extraction of industrial gums and chemicals.